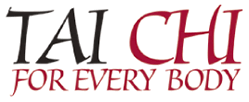 Tai Chi runs on a Tuesday between 10 – 11am and is open to the local community free of charge (donations are welcome but not compulsory).
Tai Chi is gentle exercise suitable for all ages. There are many benefits of Tai Chi, especially for older people: it is good for muscles and joints, improves balance and provides stress relief. Tai Chi is accompanied by calming and uplifting music.
We occasionally use the garden (weather permitting) and at the end of the hour, those who wish, can stay for refreshments and a chat.
Come along and join us – you will receive a warm welcome. Tai Chi starts on the first Tuesday in September.